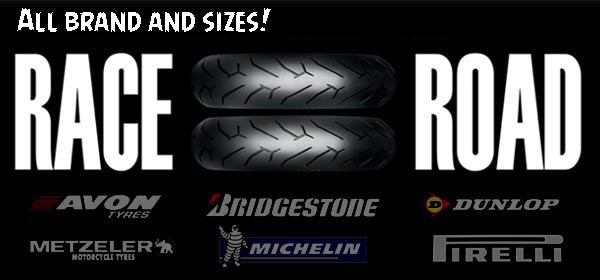 Mootorratta rehvid – alati parima hinnaga! Müüme mootorratta-, mopeedi-, rolleri- ja auto rehve. Transpordikulu Eesti piires on 19.95€ / 1-3 rehvid / 3-5 päeva. See other countries – how to order.
REIFEN66.COM on rehvipood internetis. Tahame pakkuda kõige lihtsamat ja ostjale mugavamat võimalust kvaliteetsete rehvide soetamiseks soodsa hinnaga. Meie e-poest leiate rehvid oma mootorratta: Sport, touring, Chopper, cruiser, enduuro, motokross, võidusõit, roller, mopeed. Praegu pakume järgmisi rehvimarke: Avon, Bridgestone, Continental, Dunlop, Heidenau, Metzeler, Michelin, Mitas, Maxxis, Pirelli, Shinko, Sava, Vee Rubber.
Valmistamiskuupäev DOT – Mootorratta rehvid
DOT – "Department of Transportation". D.O.T näitab, et rehv vastab kõikidele USA transpordiministeeriumi (DOT) poolt kehtestatud turvastandarditele.Tootmise kuupäeva saab kergesti kindlaks määrata, uurides rehvi küljel olevat seerianumbrit. Seerianumber on kood, mis koosneb 11-kohalisest tähtede ja numbrite kombinatsioonist, mille ees on tavaliselt, kuid mitte alati lühend "DOT". Seerianumbri neli viimast numbrit näitavad tootmise aega.
Nagu allpool näha, näitavad kaks esimest numbrit tootmise nädalat (alates "38" kuni "11") ja kaks viimast numbrit näitavad tootmise aastat.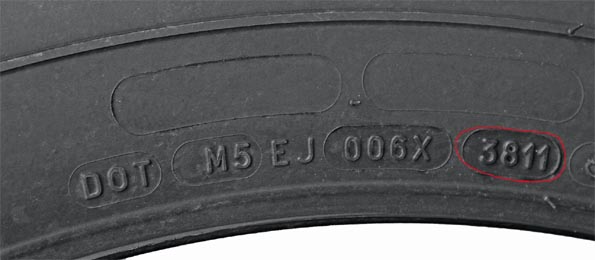 Rehvid Koormusindeks / Load index (LI)
Koormusindeks on tööstusstandard, mis määratleb sõiduki rehvile langeva maksimaalse töökoormuse. Näiteks: 160/60R-17 (69W). Koormusindeks (LI) 325 kg / 720 lbs.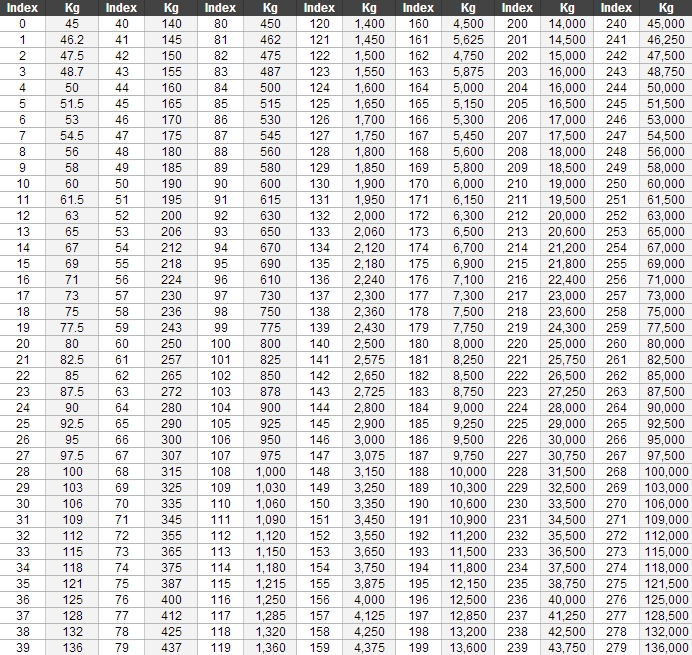 Kiirusindeks – mootorratta rehvid
Kiirusindeks tähistab rehvi suurimat lubatud kiirust. Kiirusindeks näitab millisel kiirusel rehv võimaldab kanda koormust, mis on määratud koormusindeksiga rehvi tootja poolt (töötingimustel).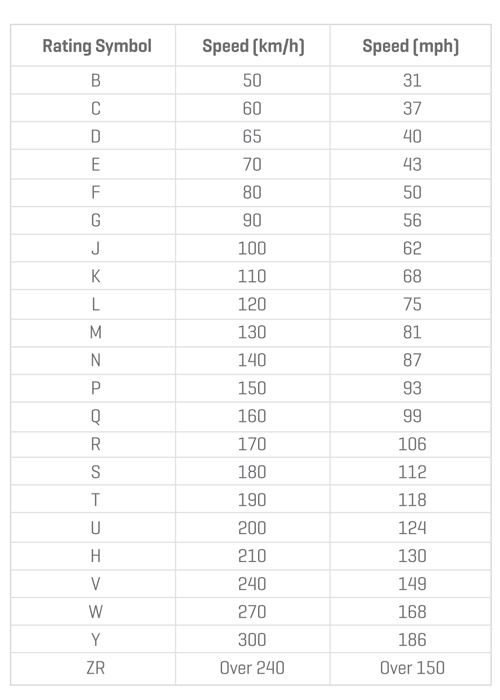 Uued mootorratta rehvid 2019
AVON – COBRA CHROME, BRIDGESTONE S22, BRIDGESTONE ADVENTURECROSS AX41 & AX41S & E50, CONTINENTAL TRAILATTACK 3 CONTINENTAL CONTISCOOT, DUNLOP SPORTSMART MK3, DUNLOP ROADSPORT 2, METZELER CRUISETEC,, MICHELIN ANAKEE ADVENTURE, MICHELIN POWER RS+, MICHELIN TRACKER, PIRELLI – ANGEL GT II, PIRELLI – DIABLO™ SUPERCORSA SP V3 & SC V3.
Uued mootorratta rehvid 2018
Metzeler Karoo Street, Dunlop SportSmart TT, Continental RoadAttack 3 CR, Bridgestone Battlax T31, Bridgestone Adventure A41, Pirelli Diablo Rosso Corsa 2, Bridgestone Battlax racing R11, Michelin Road 5, Dunlop Trailsmart MAX.
Uued mootorratta rehvid 2017
Avon TrekRider, Cobra (OE). Bridestone Battlecruise H50, Battlecross X10. Continental RoadAttack 3, ContiTour, ContiLegend, ContiCity, Sportsmart 2 Max. Dunlop Elite 4, GPR 300, GP RACER D212. Metzeler Sportec Street, MC360, MCE 6 Days Extreme Super Soft. Michelin Power RS, Anakee Wild. Pirelli Scorpion Rally STR, Angel Scooter, Diablo Rosso Scooter.